Below are two examples of a custom pedalboard and a pedal-rack system we've built. No effort has been spared in the design and execution of these projects.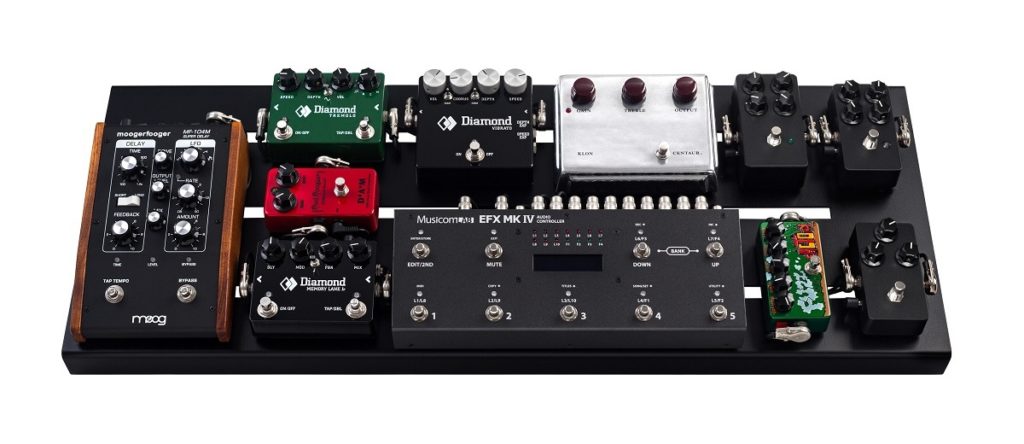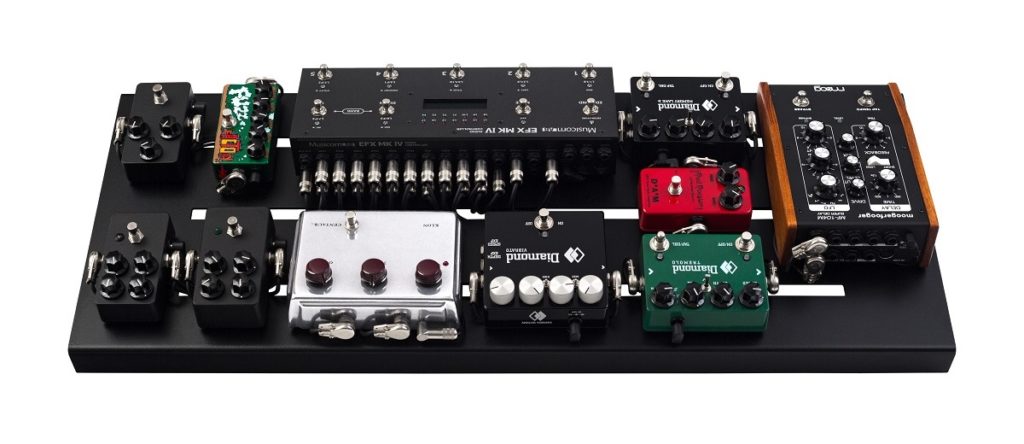 Pedalboard system in a "wet/dry" configuration with a programmable switcher/controler for 10 effect pedals. Ancillary components like, power supplies, junction boxes, etc. are mounted underneath.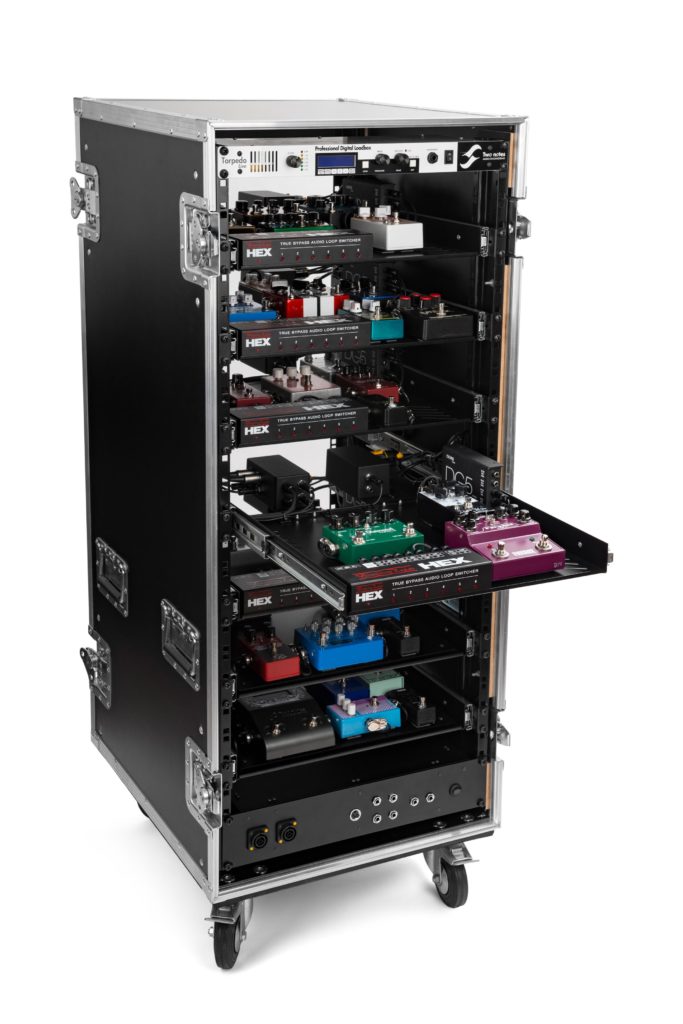 Example of a 40-pedals rack system consisting of 5 independent, self-integrated sub-systems racked inside a 19″ rack bay [top 5 sliding shelves], plus 2 small pedalboards, one, bass-inspired and the other, acoustic-inspired [stored on the 2 lower shelves]. The 5 switcher-equipped sub-systems are interconnected through a series of audio and power distribution interfaces. The custom built main hub/interface [black 19″ enclosure at the bottom] dispatches AC and DC power, as well as audio and midi signals to the whole unit. Individual sub-systems can be added or subtracted and/or arranged into smaller racks if needed, making this system extremely versatile and scalable!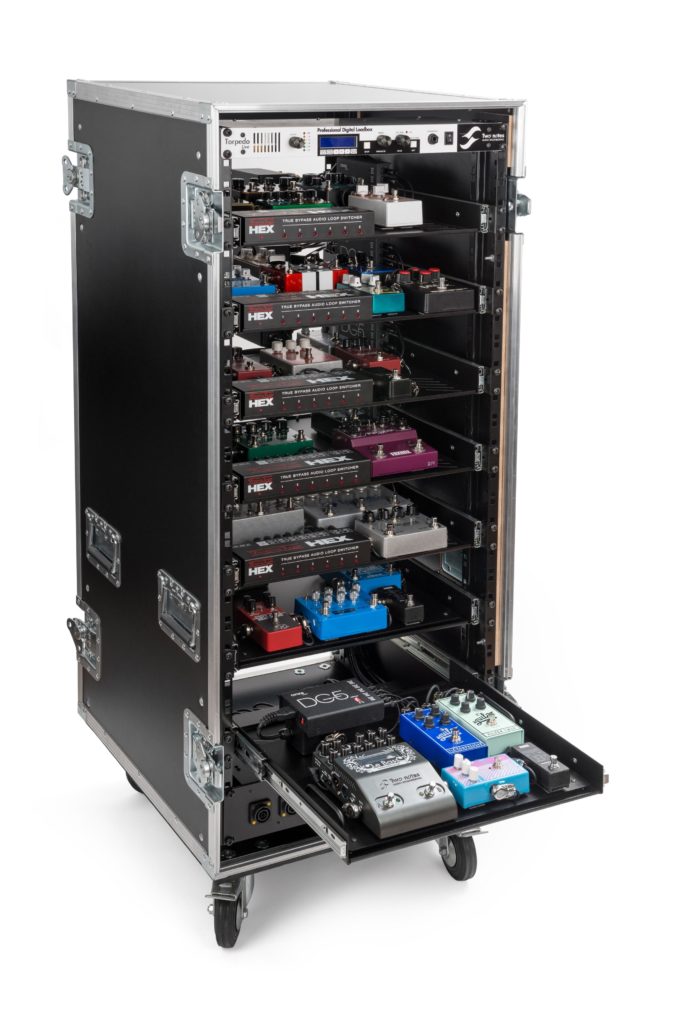 View of the bass-inspired pedalboard that can either be left on the shelf or removed to be used as a stand-alone system. Same goes for the acoustic-inspired pedalboard above it.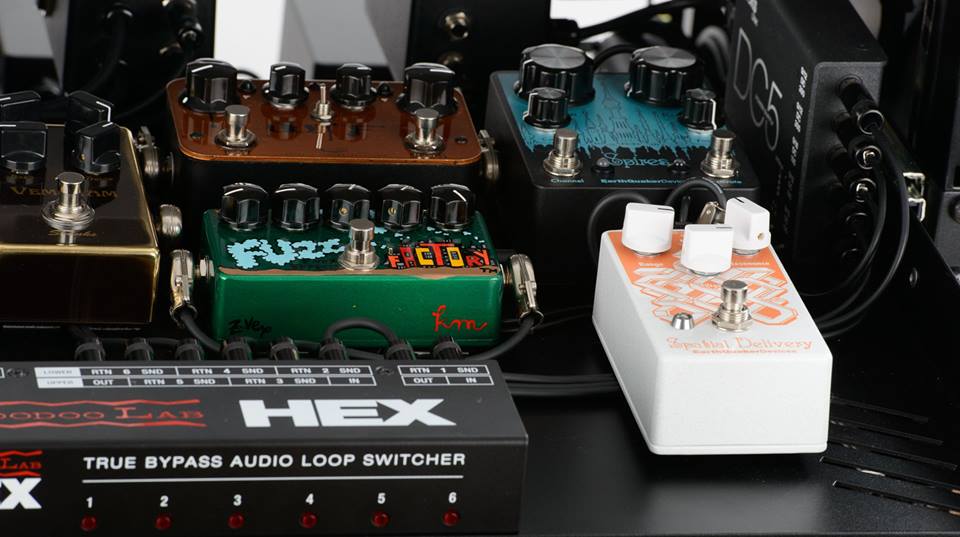 Close-up front view of the upper shelf. All pedals are patched into a true bypass switching unit, that's remotely controllable via a MIDI foot controller. Each pedal or a combination of pedals can be added to the signal path with the push of a button. Cable lengths are kept as short as possible to prevent signal degradation [volume drop / high-frequency cut-off]. Low current power is supplied to each component by a multi-isolated output power supply [mounted on the right side of the shelf]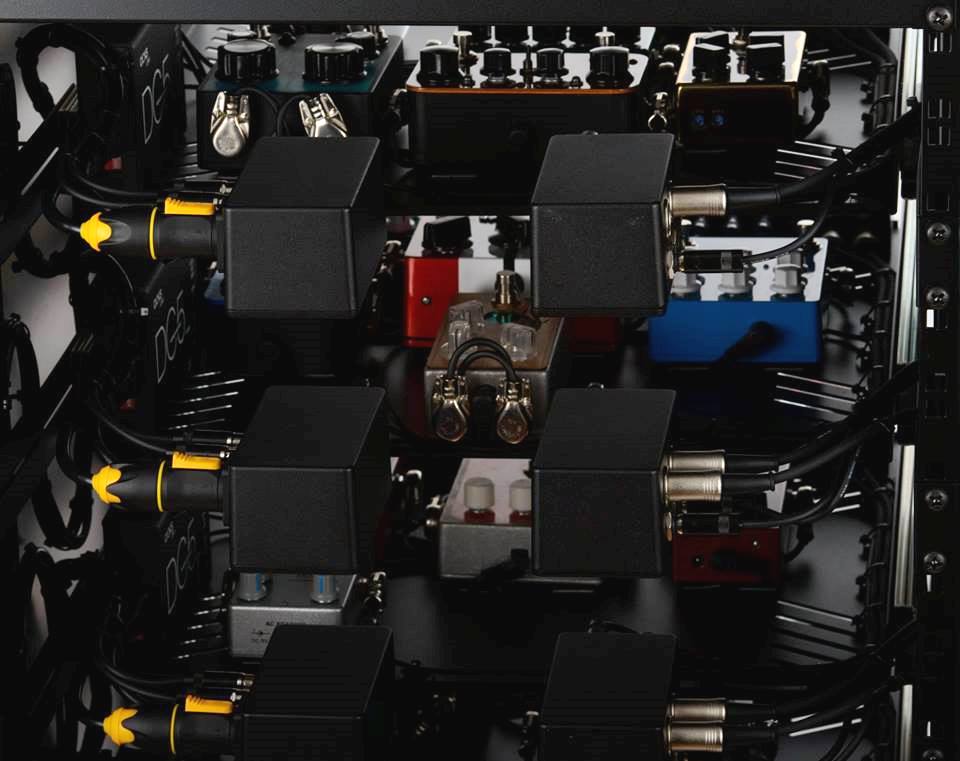 Close-up rear view showing custom-made audio/midi interfaces [black boxes] on the right side and power interfaces on the left side. Each pair of interfaces is mounted onto each shelf providing an easy and quick way to connect/disconnect shelves in and out of the system. Each shelf is indeed a self-integrated sub-system that can be added or removed/used separately as the whole system evolves with time/client's needs.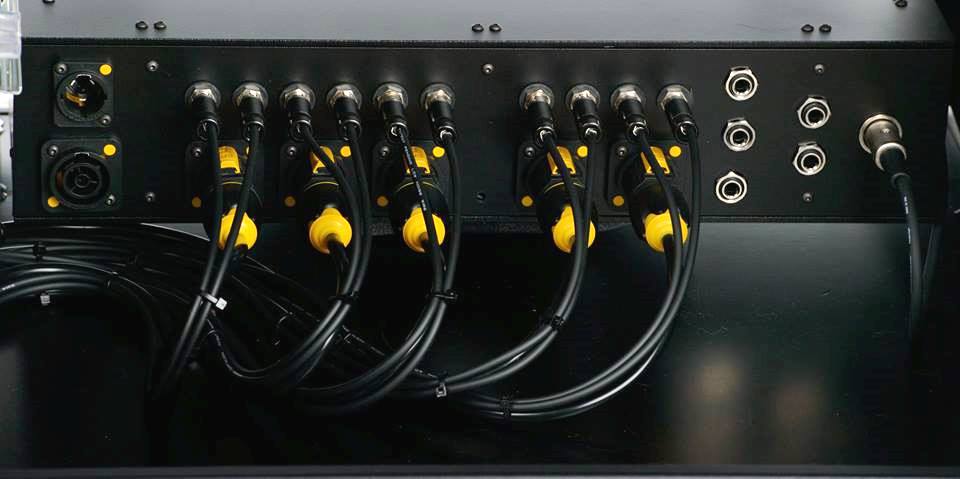 Close-up view of the back plate of the custom-built hub/main interface. This is the central unit that distributes AC and ancillary DC power to all the subsystems, and through which are dispatched all the audio and midi signals  [from the instruments and MIDI foot contrller to the pedals and back to the amps].